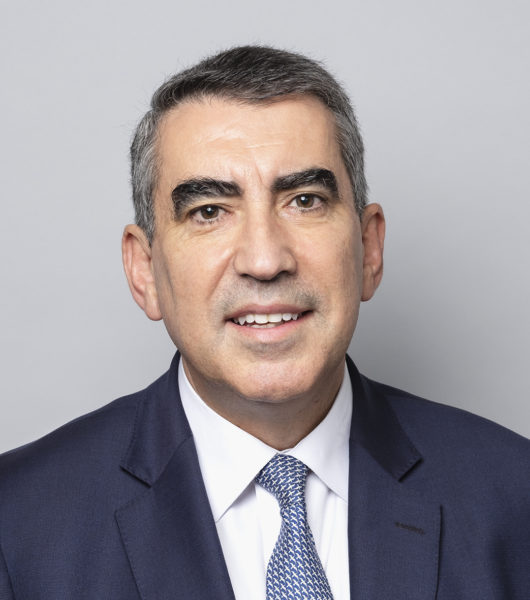 Partner
Degree in Architecture from the Polytechnic University of Madrid, Master's degree in IESE from the University of Navarra
Salvador began his professional life at the consulting division of Arthur Andersen (now known as Accenture). Four years later, he joined Gran Círculo de Madrid, a subsidiary of the Caja Madrid group (now Bankia) as Economic and Administrative Director.
He then moved on to the Unión-Fenosa Group as Human Resources Director for its consulting firms (Norsistemas, Norconsult and UFACEX).
Next, he joined the Engineering, Consulting and Construction department of Iberdrola Group (Iberinco), and four years later he was promoted to Corporate Organization and Human Resources Managing Director.
More recently, Salvador was part of the executive team of Santander Group and held various positions, including of Organization and Human Resources Director Isban, Managing Director of Santander Global Facilities (SGF), and Corporate Director to Europe and Asia Pacific of the Global Strategic Technology and Operation Division.
Salvador has extensive experience in the areas of human resources, operations, and communication in the financial services, corporate consulting, construction, and energy sectors.
He has held executive positions and been a permanent member of steering committees. As Managing Director involved in both local and international activities, he has actively contributed to the digital transformation of listed companies.
At Exec Avenue, a Eurosearch Company, Salvador supports clients in their challenges and leads executive search, interim management and leadership consulting assignments.
Salvador specialises in a multitude of sectors, including financial services, technology, corporate consulting, construction, energy, and infrastructure.
He is the Head of our Madrid office.
Cas clients
Filtrer par :